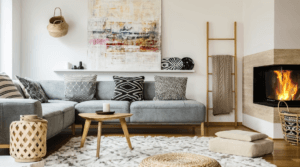 Have you ever dreamt of living in a perfectly designed home? If you don't have the right background then interior design can be tough. Something you think might look fantastic may not actually work in real life.
You could hop on the internet and look at interiors from around the world to get inspiration, but even with all the research in the world,  pulling off those designs yourself can be difficult.
However, when you engage a professional interior designer, you can rest assured you will make the most of your home. Most Compelling Reasons To Hire An Interior Designer When you work with an interior designer, they think about design elements that you probably wouldn't have considered. A good designer can create an aesthetic for your home that seamlessly suits your way of living and enhances your lifestyle.
So, what precisely can an interior designer offer you, and how would you go about working with one?
How Exactly Can An Interior Designer Enhance My Living Space
Interior design is the process of enhancing the internal areas of a building to create a more aesthetically pleasing and functional environment. What Is Interior Design (And Why Can It Really Make You Feel Better)? However, it is not as easy as it might seem. Expert interior designers have an excellent sense of colour awareness,  spatial flow and furniture placement, and can help you make sure the important details are thought about.
When you work with a qualified and experienced interior designer, you will be working with someone who understands how to make your home the perfect space for you. Having a spectacular home design should not only be about aesthetics or liveability – it should be a beautiful blend of both, and a good designer will help you achieve that goal.
At Cheltenham Rd interior design collective, an interior design specialist will listen to your ideas and help you turn your dreams into reality. With our interior design process, we walk you through all of the steps from consultation to completion and staging.
Additionally, we do not just offer you ideas and concepts; we also offer other services. We can  help you pick out colour schemes, specific pieces of furniture, and create incredible 3D renders to help you visualise our ideas and more!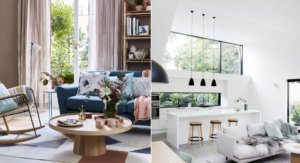 What Is The Perfect Interior Design For Me
So, what exactly is the perfect design for you? Every one of us is an individual with unique ideas, different requirements and different family wants and needs, so everyone's idea of a perfect kitchen for example, will be different.
Of course, actually achieving a good kitchen design, is quite challenging for most people. Naturally, you should be prepared to ensure the design covers everyone's requirements so that all the members of your household are happy with the layout of the most important room in the house.
Furthermore, you need to  keep in mind the functional aspects of your kitchen.  Some designs look impressive, in reality, they may not work for how you want to use your kitchen. This is when an interior designer is most valuable. An experienced professional will help you understand what will work and what will not.
When you meet with your interior designer they will talk about how you wish to use a space, then they can design the layout for you that is both functional and suited to your style of living. Work with Cheltenham Rd interior design collective, put all those decisions in their hands – you can rely on their expertise.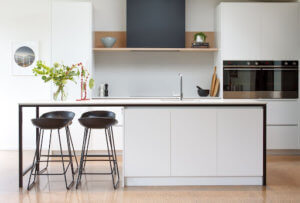 Where Can I Speak To Experienced Interior Designers
Are you ready to turn your dreams into reality? At Cheltenham Rd, we are passionate about helping New Zealanders make their homes beautiful.
We are offering our services across Auckland, and also offer online design concepts for those who are living outside of Auckland but would still love some help with their home.
If you want to speak to our team of highly skilled interior designers, please do not hesitate to contact us on at 0204 333 333 for further information.
Through good communication, sharing ideas and guidance along every step of the way, we will help you through the myriad of decisions that lie ahead when renovating or building a new home. Our talented designers at Cheltenham Rd love interior design, and we are confident that you will love what we create for you!