Step by Step Process of How We work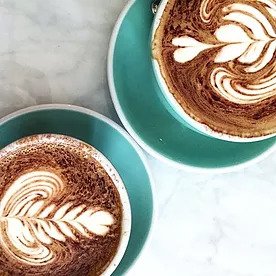 1
CONSULTATION
During your consultation, we will meet up or connect by video chat.
The consultation is a working session where we will talk through the details of your project and consider your personal style, vision and inspiration for your home as well as your likes and dislikes, lifestyle and the scope of what you would like to achieve.
After the consultation, we will send you a custom fee proposal that includes a recap of what you are looking for and the suggested number of hours needed to create and transform your home.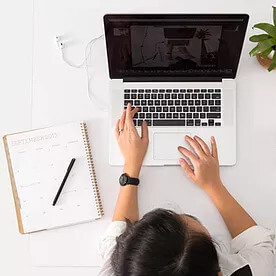 2
CHELTENHAM RD. STYLE QUESTIONAIRE
Once the proposal is approved we will take you through our customised CheltenhamRd. StyleGenerator.
This quick questionnaire is fun and identifies and pinpoints your own unique and personal design profile. We find that this step is really helpful for those that are unsure of how they want their home to look and feel or how to put their vision into words.
It's also a really helpful step for us to start understanding and thinking about the mood of your space.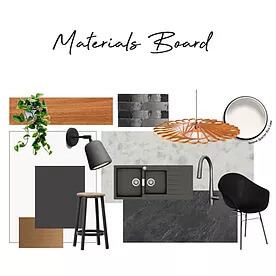 3
THE DESIGN
This is the creative part and we begin by presenting an overall mood / look and feel, providing details of the design aesthetics, textures, materials and colours using inspiration and conceptual imagery as well as a design statement. Then we ask for client feedback to ensure we have met your expectations and are on the right track.
Next we move to the bulk of the work where we design your full suite of documentation such as floor plans, elevations, 3D renders, product boards and product specifications schedules.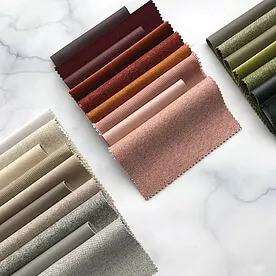 4
SAMPLES & SHOWROOMS
We will meet with you and present all of the design documentation for your project. Your design will include all colours, fixtures and fittings and all materials, fabric samples, furniture and more… to help you to visualise your future home.
Through our contacts as qualified Interior designers, you will have access to industry experts and trade suppliers, so at this stage, we can also visit showrooms together to view bathroom fittings, benchtops, wholesale furniture suppliers and fabric manufacturers.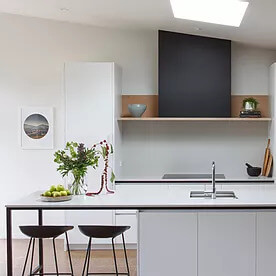 5
SOURCING & PROCUREMENT
Once you've had a chance to digest your new design, you and your designer will collaborate on the items you wish to purchase.
We can design custom one off pieces of furniture such as vanities and entertainment units as well as soft furnishings and curtains.
Once you're ready, we will place your orders, liaise with manufacturers, track order status and manage all of the logistics.
It's our mission to provide you with the best quality, unique pieces for your project and to share trade discounts wherever possible.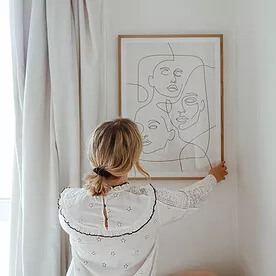 6
INSTALLATION & STYLING
Once all the fixtures, fittings, materials furniture and accessories have been arranged we can be there to receive delivery. We can source and manage tradespeople or work in seamlessly with your own builder and architect. We love collaborating on these larger scale projects and bring a different viewpoint to a full home renovation project or new build.
To ensure the vision is implemented optimally we can also style your home to ensure it is presented picture perfect.
Just imagine coming home to that.