House Renovations Auckland
Has the time come to transform your Auckland home? If you're in need of house renovations in Auckland, just turn to the team at Cheltenham Rd. for exceptional concepts that merge thoughtful, bespoke design with practical solutions tailored to your space and requirements.
Whether you're looking to refresh a single room or go all out and remake your house top-to-toe, you can rely on our expert advice and extensive interior design experience for the best results.
We have considerable experience renovating homes throughout the Auckland region and understand the importance of working closely with the client on every job. With our total professionalism and commitment to customer satisfaction, you can trust that you'll get exquisite new designs to delight and inspire.
Home Renovations
If your home is old and beginning to look dated, you might feel like your only option is to grin and bear it or pack up and prepare for a move. But don't start searching for real estate agents quite yet. There's a less drastic solution.
Love where you live but want a better home? Then a renovation is an excellent – and far more cost-effective way to give your house a makeover and give you the home of your dreams.
House renovations in Auckland can accommodate an exciting array of diverse changes. What about a lovely new kitchen that will turn dinner parties from a chore into a celebration? Perhaps your family bathroom or ensuite is dark and depressing and could do with a refresh? Maybe the kids are growing up, and those childhood bedrooms are beginning to embarrass your teenagers?
Whatever your needs, our team will work closely with you to create fantastic new designs that complement your space and harmonise with your home whilst showcasing your inner style. Working with Cheltenham Rd., we'll ensure that your residence is a place you're happy to call home.
Kitchen Renovations
One of the most popular upgrades for the majority of homes is a kitchen renovation. Simply modernising your kitchen can be a significant transformation to your residence as a whole as the kitchen is the heart of your home. Whether you are trying to achieve a better sale price, remove signs of age, or update your home's style, our team can help.
We will ensure that you have the optimal space, the best storage and the up to date appliances you need to turn any home cook into a Masterchef. Perhaps your preference is for a simpler space where the family can gather and create memories together. Low on space? We can work with you to combine exquisite style with practical efficiency.
Devonport shaker kitchen renovation  |  2018
Bathroom Renovations
Refresh your bathroom by adding in new tiles, fixtures and fittings and perhaps even a new bathtub and experience relaxation like never before. It can be difficult to dust off the wear and tear of the day when your bathroom is grubby, dark and dated.
Whether you have a small spare bathroom or an extensive master ensuite that you wish to have renovated, Cheltenham Rd. can create bespoke designs to fill your space with ideas, light and colour. We will help you develop a space where you can wash off the weight of the day.
Auckland's Home Renovation Experts
They say your home is your castle – and it's certainly where you likely spend most of your time In those long, cold, dark winter months, when staying in is your 'go to', then a warm, comforting, soothing place where you can spend time with your loved ones is essential.
That's why it is so vital to choose a skilled team of designers who won't just add style to your home but will make sure that it is customised to your personality, lifestyle and vision for your place.
With extensive experience in all aspects of residential design, the team at Cheltenham Rd. will work closely with you from the earliest concepts through to completion. Our expert advice and seamless project management ensure that you will receive hassle-free house renovations in Auckland guaranteed to transform your home.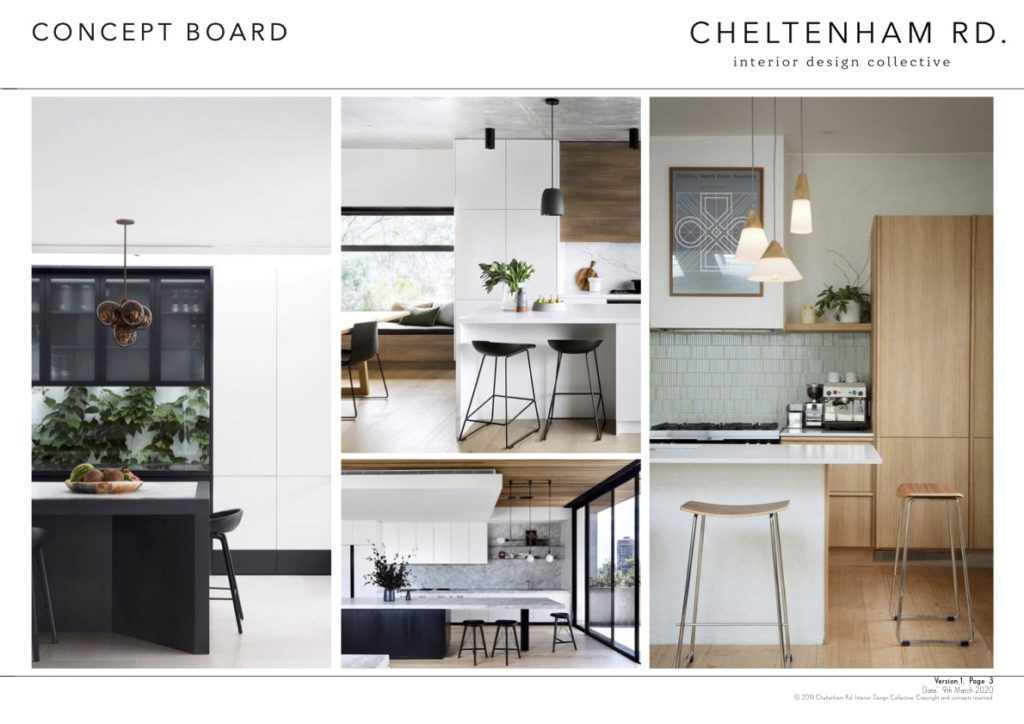 Why Should I Remodel My Home?
We simply love collaborating with our clients and putting our creative energies into transforming an old space into something you're sure to love.
There are many reasons why you might feel that the time has come to renovate your residence. Perhaps your family is growing, and you need more space to accommodate your newest little arrival. You may have been inspired by a friend's new home or a place you stayed at while on holiday. Perhaps you purchased a diamond in the rough 'do-up' and now want to make it a reflection of your own style and personality.
Whatever your ambition for your home is, you've come to the right place. As experienced interior designers, we are passionate about creating great plans that will breathe new life into your space while making it uniquely yours. From the earliest concepts to project management to putting it all together, you can trust Cheltenham Rd. to bring your dream home to life.
If you would like to arrange a consultation for house renovations in Auckland, please contact us at info@cheltenhamrd.co.nz.
We look forward to hearing from you.