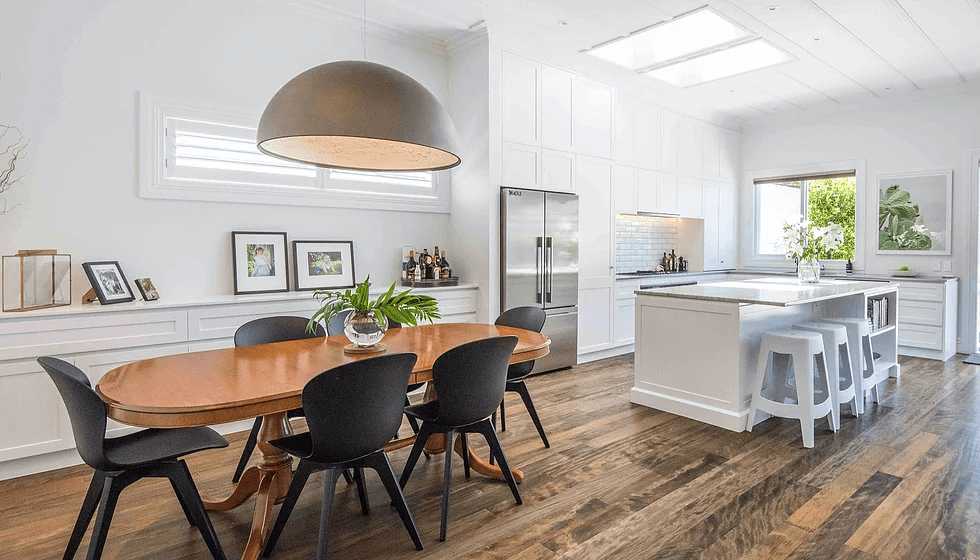 Mozeley Ave Open Plan
Central to the renovation of this Devonport cottage was an interior refresh of a large open plan kitchen, dining and living space that flows out to the newly landscaped backyard and swimming pool.
This kitchen design was completed alongside Neo and features the client's wish for handleless cabinetry in a shaker profile keeping the kitchen elegant and modern. The kauri floors were sanded back and stained a custom walnut wash to complement the look and the adjoining dining space mixes styles: an antique table, BoConcept dining chairs in a mid century shape and the dramatic Flos 'Skygarden' pendant from ECC that hangs low over the table defining the area.
Furniture, Lighting, Finishes and Styling by Cheltenham Rd.